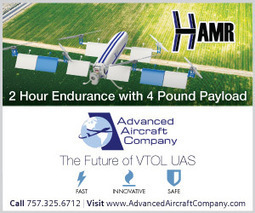 A collaboration between Bee Innovative, an Australian startup company, and the University of North Dakota's UAS program will use drones to track bees. The technology has been used successfully by Australian farmers to increase crop yields.
Tyler Kacerek's insight:
Tracking bees and aiding in increasing their efficiency helps us as well as the bees. With 30% of the worlds food supply coming from pollinated crops, this is a great advancement.