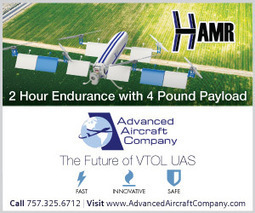 The advantages of hydrogen fuel cells as a UAS power source were recently demonstrated when a 44-pound drone carried an 11-pound payload nonstop for 70 minutes, a new industry benchmark. The project is supported by Innovate UK.
Tyler Kacerek's insight:
This article was great because I found out the basics of the hydrogen fuel cell. The flight time and payload were amazing with the 6 liter hydrogen cylinder at around 4300 psi.