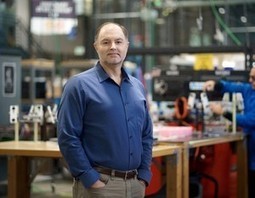 A team at Amazon Prime Air is working with NASA and Single European Sky ATM Research to develop a traffic management system for small UAS conducting commercial operations in the same airspace. The goal is safe operations for all drones.
Rolando Castro's insight:
Rolando's Insight: Upcoming Amazon Prime Air is planning to deliver packages to customers very quickly, and be able to communicate with other drones in the same airspace even if they are from other traffic management providers.