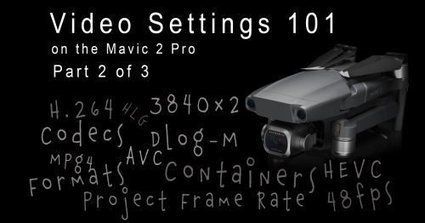 Part One of Three in this Series. At first glance, this may be the most boring blog post ever. Or, it might be the most important if you are fumbling over your video settings. Drone video settings and how they work is still the subject of much confusion in the DJI community. I am no […]
PIRatE Lab's insight:
Good general info for DJI's current workhorse for the entry level prosumer market.